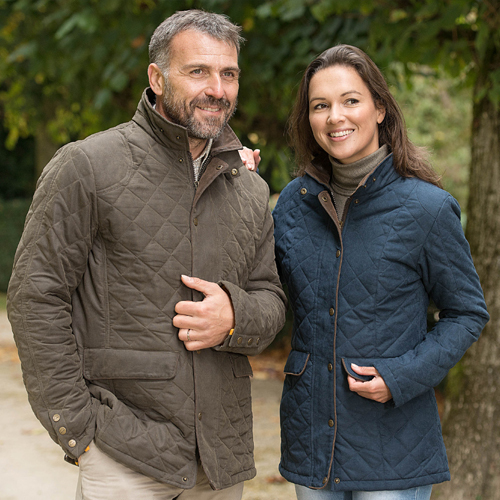 If Baleno is an unfamiliar name to you, then do read on. We started stocking Baleno at The Country Catalogue back in 2014 after being impressed by both the quality and range of the Baleno shooting clothes and country wear.
Baleno is part of the Sioen Apparel company whose headquarters are in Belgium. They have been making technical clothing for more than 50 years, focussing on high quality goods produced to the latest standards. Baleno has its own research and development team in order to come up with new materials, which then undergo rigorous testing to determine things like abrasion resistance, water penetration and washing durability of Baleno clothing. All this ensures that you are spending your money wisely.
In order to make some of their jackets more versatile, Baleno developed the Interchangeable Lining System. This allows you to create your own micro-climate by zipping a fleece waistcoat into your jacket when the weather turns colder. The Baleno Harvey Fleece Gilet can be worn on its own or can be neatly zipped into the Baleno Derby Jacket or the Baleno Nottingham Jacket for extra warmth.
Baleno endeavour to combine elegance and comfort in their country lifestyle range. The Baleno Cheltenham Jacket for ladies and the Baleno Hatfield Jacket for men offer a stylish but casual look. Both are tailored in a soft handle, showerproof diamond quilted fabric with a contrasting leather look.
To see our full Baleno range, click here and look out for Baleno advertisements this autumn and winter.