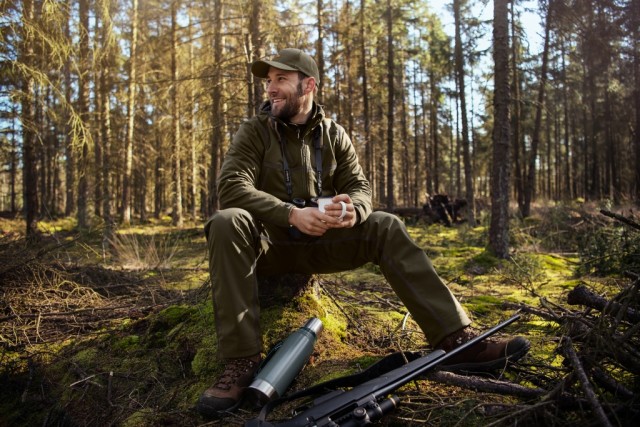 Country Clothing for the New Season-Trousers, Over Trousers & Breeks
In the second of our short series about clothing for the new season we thought after jackets Trousers, Over Trousers and Breeks should get some attention. Whether you are a Man, Woman or Child it is imperative to be both comfortable and clothed suitable for the elements you may face.
Leaving over trousers aside for a moment we need to consider what is most suitable for where you are and that can depend on activity, ground and etiquette. Early in the season Breeks are very much the norm and Tweed is still very much an expectation. However, as with our blog about jackets, more technical, breathable and waterproof fabrics may be equally desirable. The British climate could mean that you face multiple elements all in one day and that is before we consider brambles, bushes and fences! Paired with a pair of long-socks, garters and suitable footwear (Boots or Wellingtons) you will be both warm and looking great! If, of course, you prefer trousers the choice is growing quickly.
All of our key suppliers Hoggs of Fife, Seeland, Deerhunter and Alan Paine offer a wide choice in both trousers an breeks. Starting with Breeks our current favourites include the fabulous new Seeland Woodcock Advanced, a gorgeous herringbone type fabric whilst being Waterproof and Breathable. New from Hoggs of Fife this season are the unisex Struther Breeks. These match really well with the Smock and Shooting vest also new to the range. For ladies we really like the Musto sporting breeks. In Tweed our best selling product is the Albany from Hoggs. Timeless tweed elegance with a multiple of products to sit alongside it. For Gents, we think that The Rutland Breeks by Alan Paine or the Harewood or Helmsdale by Hoggs are fantastic for price and durability. All our tweed products can be complimented with matching jackets, waistcoats and vests.
For our younger friends We recommend, in tweed, the Kids Rutland Breeks or away from Tweed Moleskin breeks by Bonart.
Trousers come down to personal choice again. Technical fabric or a more traditional Moleskin would make up the early set of contenders. Seeland and Deerhunter have some very advanced fabrics that will offer an extremely high degree of waterproofing as well as being breathable. As two suggestions we thing the Woodcock advance for men and women are excellent value for money and will keep you warm and dry. For younger people, and making up part of the wide Key-Point range of products are the Key-Point Kids Trousers.
Whilst there is a wide choice for over-trousers our favourite remains the Lavenir. At just £46 it is extraordinarily durable and long-lasting.
So, we hope this gives you some food for thought but, as ever, the team at Country Catalogue are on hand to answer any questions and give advice. We look forward to hearing from you.