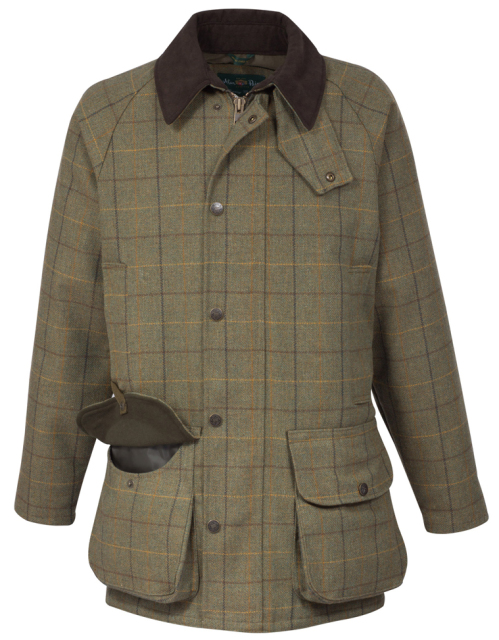 Today is 'Tweed Day! - so let's celebrate this amazing fabric....
The introduction of the name 'Tweed' was actually due to an admin error (typical!) as the original name of the cloth made in the Hebrides was 'Tweel', the Scottish term for twill. Apparently when an invoice from was sent to James Locke, a London merchant he accidentally misinterpreted it, believing it to be named after the River Tweed that flows through the Scottish Borders. And so the name Tweed was born!
In 1848 Prince Albert purchased the estate of Balmoral which led to other lords wanting an estate of their own. When he went on and created his 'Balmoral' tweed around 1850, it quickly became fashionable to commission special tweeds for estate workers - like a uniform.
And long before 'lycra' 'breathable' and 'moisture wicking' - Tweed was actually the 'performance fabric' of the 19th and 20th Century. It was worn in nearly every sport from golf to cycling and even tennis! However, it's main use is still alive and well today - hunting shooting and fishing.
Tweeds have been developed in different colour combinations with camouflage in mind to help us blend into the countryside and is part of the reason we have so many variations today.
The main patterns include:
· Plain Twill is a simple weave with a characteristic diagonal pattern running throughout it, which may be either obvious or so subtle that the fabric appears plain.
· Overcheck Twill is the traditional fabric with a large checked design in a contrasting colour
· Plain Herringbone has columns of slanted parallel lines and the direction of the slant alternates to create 'v' shapes
· Overcheck Herringbone (Estate Tweed) has a herringbone pattern overlaid with a basic check in the tones of the estates landscape to ensure the best camouflage.
· Barleycorn Tweeds have a distinct flecked pattern where the complex colours merge into a single shade when viewed from distance.
Perhaps the most famous brand of tweed is Harris. It's actually protected by an Act of Parliament (the Harris Tweed Act of 1993) where only the skilled craftspeople of the Outer Hebrides are allowed to make it!
Here at Country Catalogue we stock lots of lovely Tweed Items
4oz Tweed and Stainless Steel Hip Flask £30





Alan Paine Rutland Tweed Breeks (Dark Moss) £99
Hoggs of Fife Caledonia Ladies Tweed & Fleece Gloves £12.50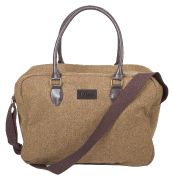 Toggi ScallowayTweed Holdall - Reduced to £65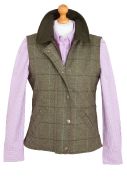 Hoggs Of Fife Caledonia Ladies Tweed Waistcoat £65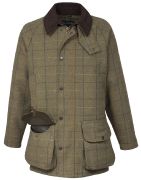 Alan Paine Rutland Tweed Coat Dark Moss £179

And much more! So get your herringbone or overcheck on and lets go outside!