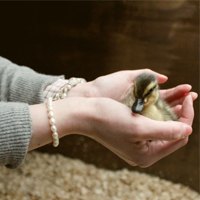 Forget flowers. The country girl does not want roses unless it is a rose plant to go in her garden for what use are cut flowers which will die?
Forget fancy chocolates. The country girl would prefer a large bar of dairy milk and the money spent on something she really wants.
Forget a spa voucher for a manicure. The spa therapist will eye the country girl's short (and often muddy) nails with horror and will faint when the country girl tells her that after this, she is off to ride the horse/weed the garden/muck out the chickens/walk the dogs.
What the country girl really wants is more kit for the great outdoors and preferably a more luxurious version than what she would normally buy herself to make it a special treat.
Certainly this country girl is hoping to hear 3 very important little words this Valentine 's Day…..Le Chameau wellies…..
So here are a country girl's top picks for what you should get your country loving wife, girlfriend or better half this Valentine's Day, from items under £10 for those on a budget up to some serious brownie scoring point luxury items (long suffering husband, I hope you are reading my blog…hint hint….)
Jack Murphy Isaga Faux Fur Headband £12.50
Hoggs of Fife Caledonia Tweed and Fleece Gloves £12
Toggi Arlene Ladies Socks – pink rabbit design £16.50
Hoggs of Fife Bella Floral Shirt £22
Pennine Fairisle Fushia Shooting Socks £39 (made from luxury soft merino wool)
Toggi Honor Lambswool Cable Knit Jumper £45 (machine washable!)
Toggi Scalloway Tweed Holdall £69
Alan Paine Aylsham Fleece Waistcoat £69
Le Chameau Country Vibram Wellies £90 (cotton lined in the traditional Le Chameau green)
Le Chameau Vierzonord Wellingtons £165 (neoprene lined with gusset in the traditional Le Chameau green)
Le Chameau Chasseur Wellies £340 (leather lined with full zip in the traditional Le Chameau green)